This product is great for islanders, those that live abroad, or those that have called Guam their home.
This custom family-clan Guam-themed fine art double stack plaque is an exclusive cultural design for the Gerard Aflague Collection. Created by a Guam-born, Chamorro artist, all 16 illustrations bordering this fine art piece was illustrated by Gerard Aflague, who spent over 100 hours creating these unique depictions of Guam, the Marianas, and Micronesia. Many of the flora and fauna, and well as the cultural depictions are reminicent of Guam and is a cohesive representation of the many things that make Guam a wonderfully beautiful place to visit and live.
This fine-art cultural piece is carefully manufactured, and inspected for the highest quality-control possible. Made in a wood fiber material, this two piece plaque is a life-time heirloom that will eventually be handed down to the next generation.
This plaque is sized at 11 inches high, 22 inches wide, and about 1 inch thick. The images on the plaque are carefully printed and laminated in a velvet finish to protect its long-lasting qualities. Both front and back are water and fade resistant.
On the rear of this plaque, a certificate of authenticity by the artist is affixed.
Upon check out, we will ask all the information that you would like on your plaque.
Each of the 16 images that grace the border of this fine art plaque are taken from original illustrations designed by Gerard Aflague. They are entitled as follows: clockwise from the top left, they include Flame Tree, Flying Proa, Chocalate House, Chief Quipuha, Mount Lam Lam, Micronesian Kingfisher, Two Lover's Point, Chamorrita, Sea Turtle, Hagatna Cathedral Basillica, Bear Rock, Nginge (Respect), Guam Rail, Bird of Paradise flower, Carabao, and Chamoru Fisherman.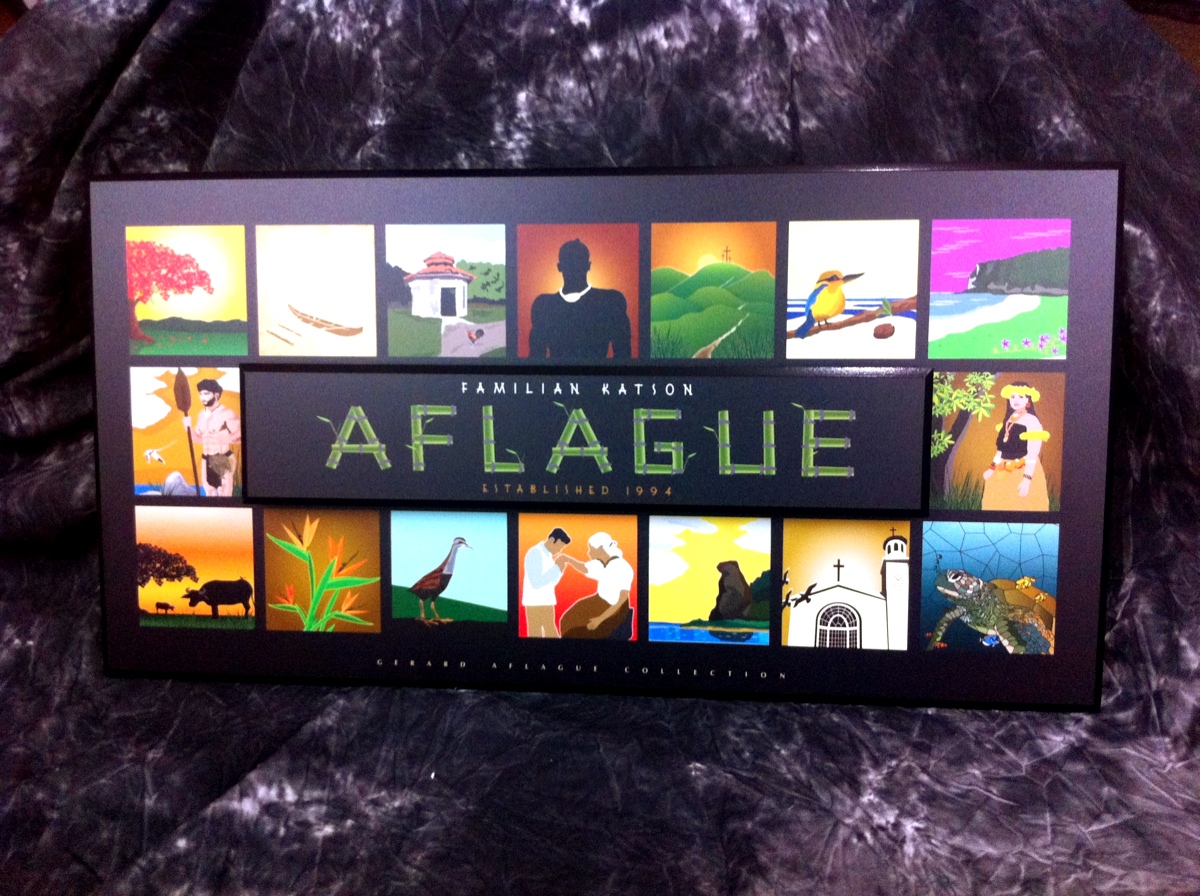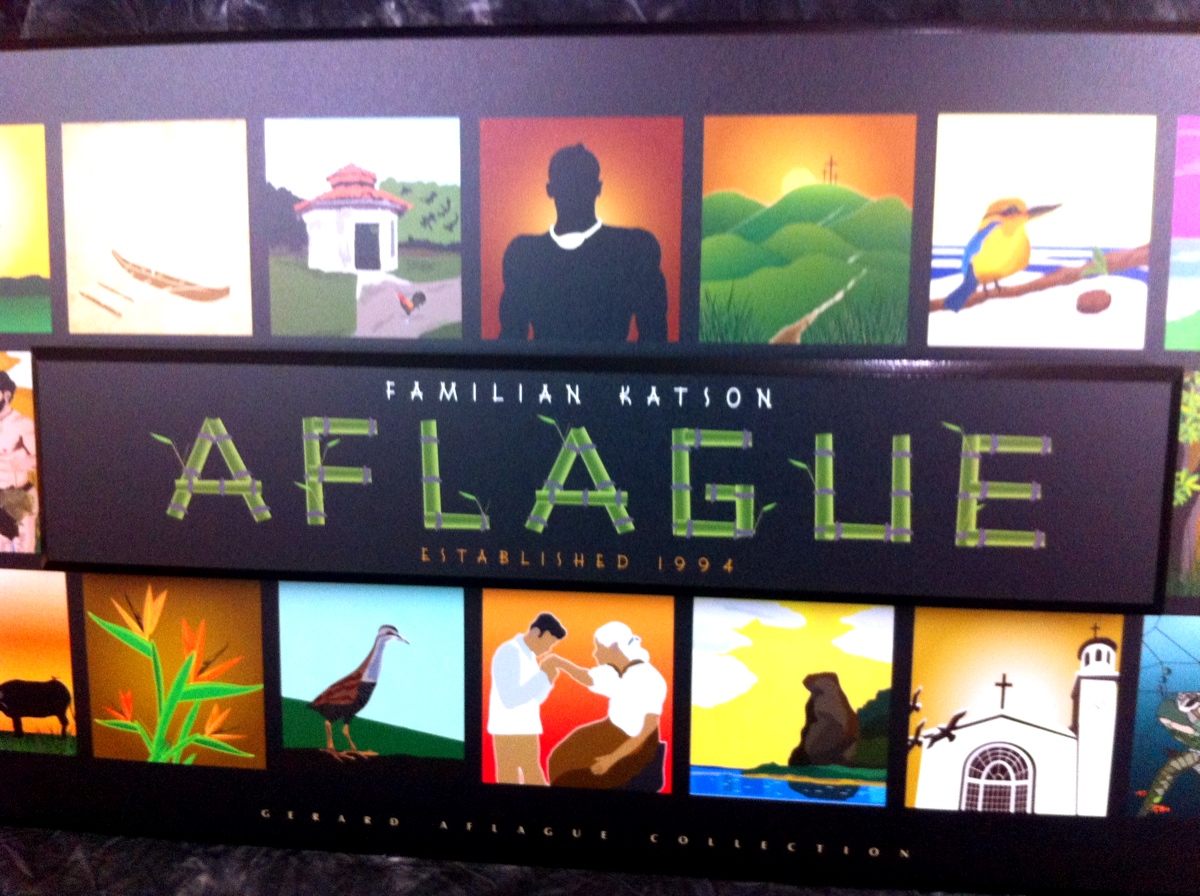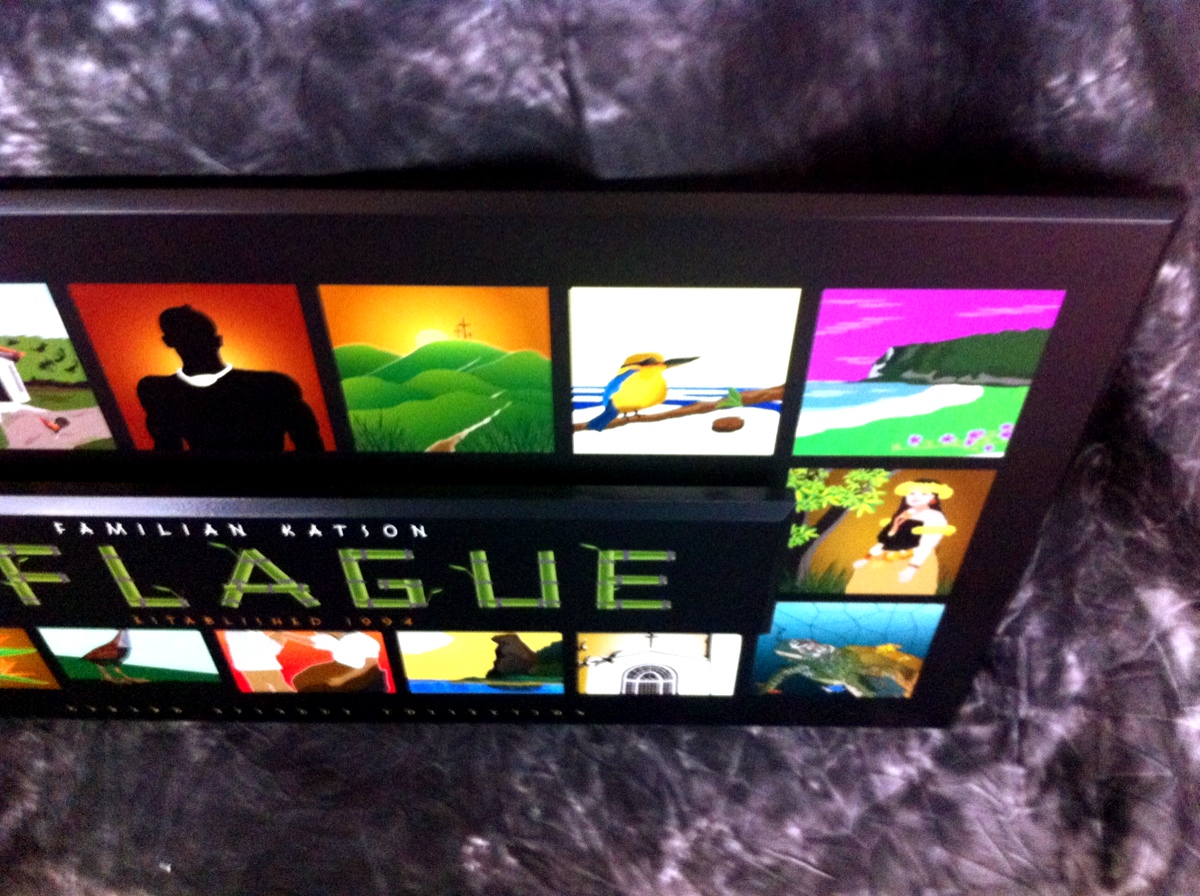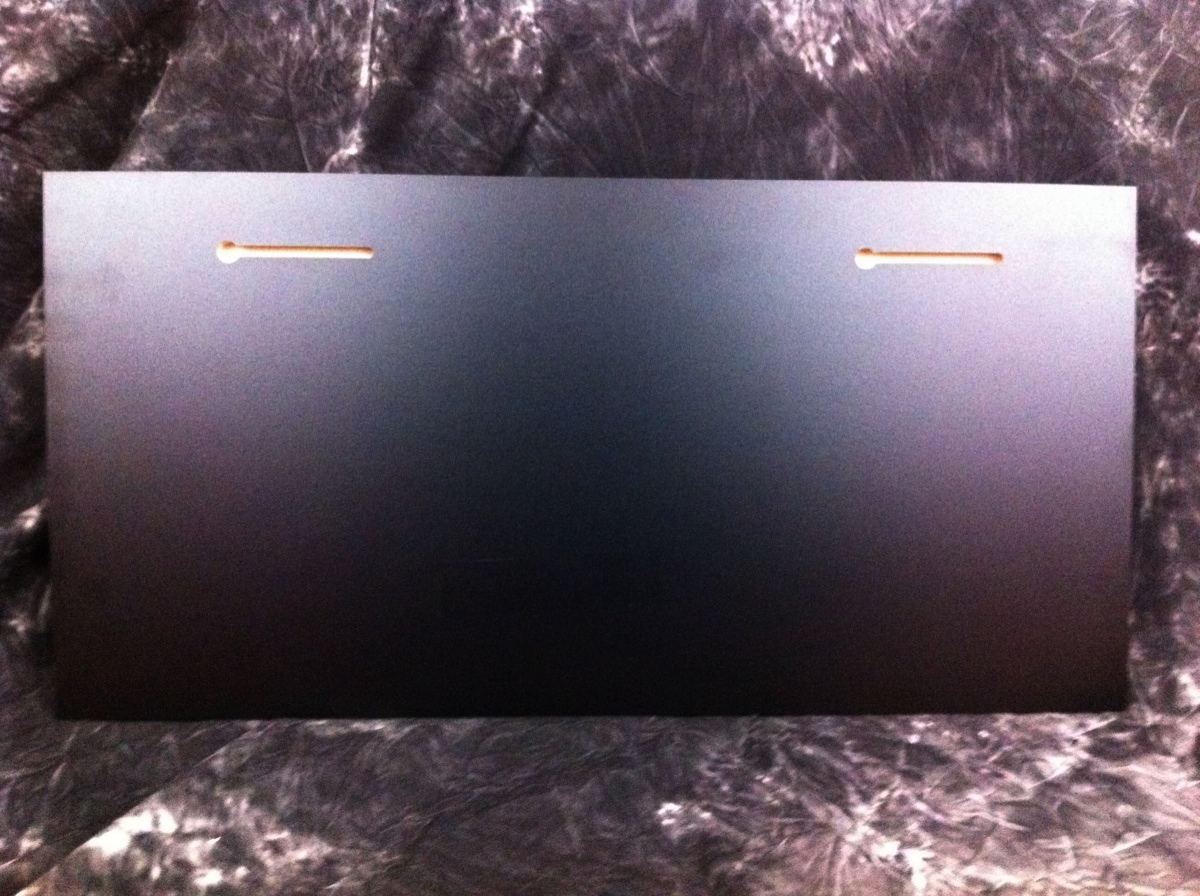 This product is inspected for quality prior to packaging and is warranted against factory defects. Any damages noted can be photgraphed and a short note emailed for review and evaluation to sales@gerardaflaguecollection.com. We stand behind our products and believe in the highest level of customer service.