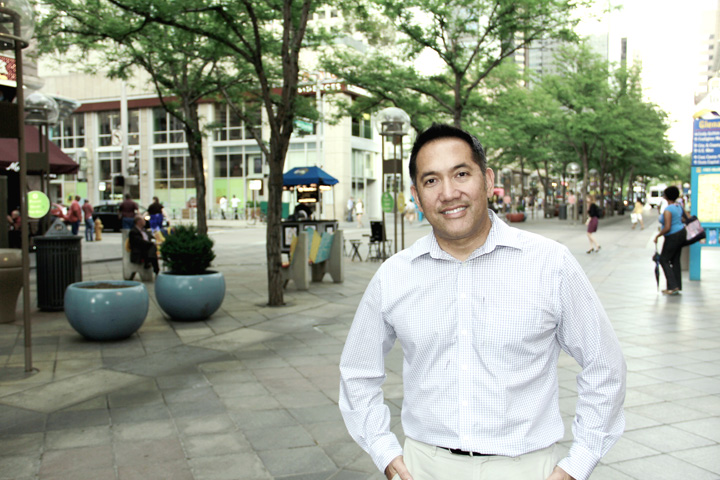 Gerard Aflague is an online entrepenuer, designer, and inventor. He has an uncanny ability to brainstorm new and interesting products that are original concepts, or improvements from earlier product designs, following through with prototypes that ultimately turn into actual products sold online to the world.

Born on the island of Guam, with his heritage that spans many Chamorro generations, he is one of a few Guamanians that has an online retail presence on several online stores including Amazon, Ebay, and his own organic website. Now residing in Denver, Colorado, he continues to perpetuate the Chamorro culture reflected in many home, office, automobile, and kitchen products for all to enjoy!

Growing up on Guam, and thinking about his childhood, Gerard finds himself reliving the sounds of the early morning crow of roosters in his village, feeling the heat on his skin from an afternoon tropical rain, and smelling the distinct aroma of freshly cut wet grass. Island living indeed brings with it wonderful memories.
When his family moved to the mainland about a decade ago, he wanted to be reminded of the things that he identified with back home. Like himself, his wife and children also wanted to keep the island fresh in their memory. So with this knowledge at hand, and with his passion for designing, he realized that he was not alone in his search.
Every opportunity, every thought, every idea, is a starting point for new possibilities. Dreaming and imagining are steps in creating something inspiring, beautiful, and functional. It is his hope that many will enjoy all that he creates in the process, to remind everyone of the joys and wonder of island living.
---
Business Strategy of the Gerard Aflague Collection
Mission - to provide unique cultural products to customers across the world
Vision - to become the leading provider of unique products across the United States and its territories
Objectives - to create and develop new and innovative products, and partner with other product manufacturers
Market strategy - to provide products to end-users, organizations, and institutions that require it
Value proposition - to provide products that are designed well, that are modern, and relevant to the market in an efficient, timely, and collaborative manner. Shipping goods using the latest communications technology, and ensuring satisfaction by customers
Value configuration - designing, printing, manufacturing, and adding value to products

---

The Gerard Aflague Collection in the news. See how we have made the news in a variety of ways with the products we offer and the unique things we do.

Saipan Tribune

Guam Business Magazine

BigIslandNow.Com

KUAM TV