This 2-pc American Sign Language (ASL) Alphabet (ABC) Poster Set is a great awareness and teaching poster about sign language learning. No other posters is designed more effectively, more vivid, and captures the attention of students and others in the classroom.
With our poster, teach children and adults the proper way to sign the alphabet from A to Z. It's a beautiful poster, clean in design and effective as a classroom tool, and to display your support for diversity and inclusion.

Product Features:
- Measures 18x24 inches
- Matte finish to reduce glare across the classroom
- Poster printed on 10mm stock paper
- Rolled and protected in plastic, and stuffed in tube for shipping
- Fits 18x24 inch poster frame
- Printed as a fine-art Giclee

This product illustration is copyrighted 2015 by the Gerard Aflague Collection.

Mounting this poster below works well using a frame that measures 18x24 inches. Make sure that the view-able window area of your frame accommodates the full 18x24 inches. Otherwise, portions of your poster may be obscured.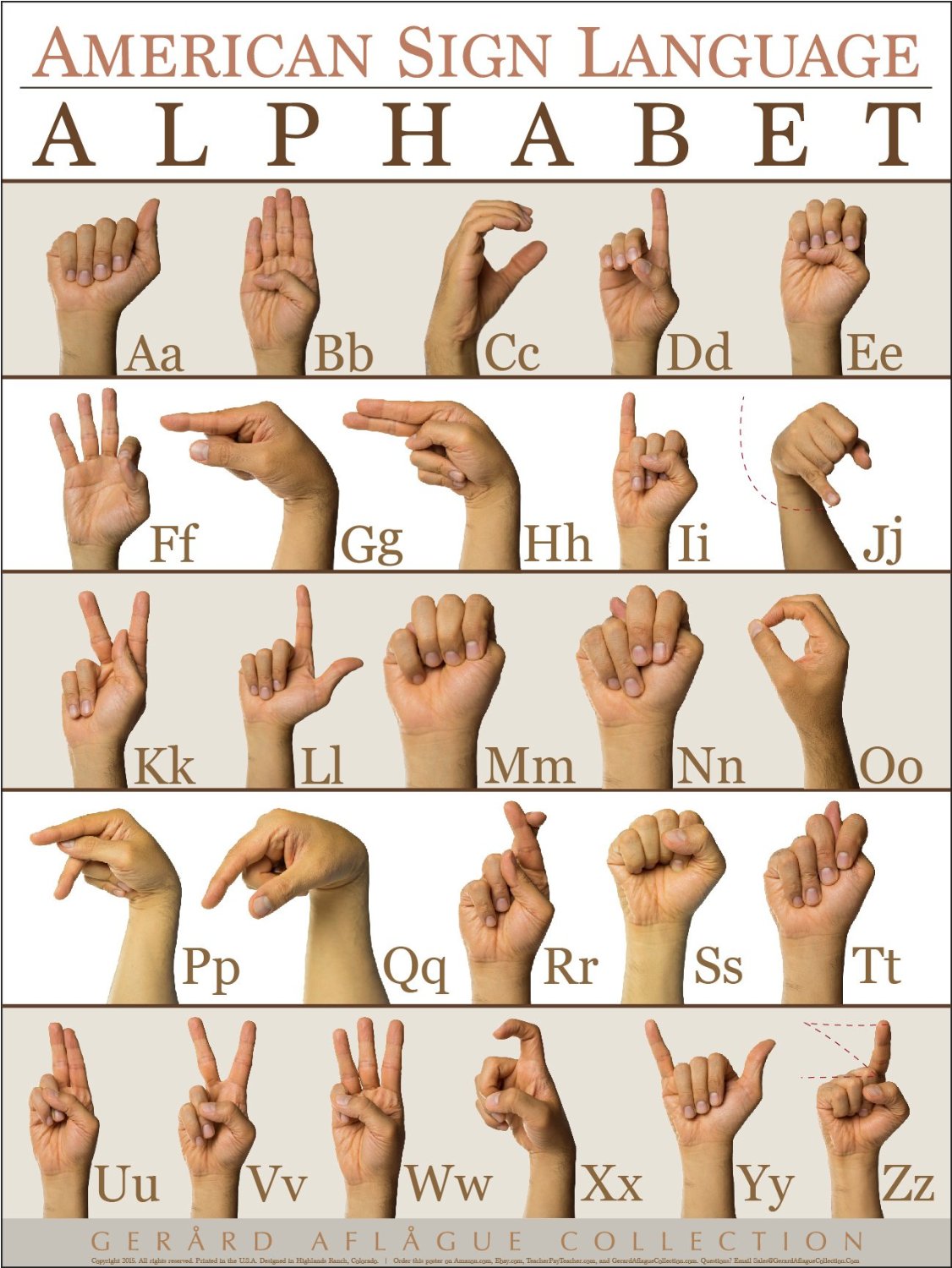 This product is inspected for quality prior to packaging and is warranted against factory defects. Any damages noted can be photographed and a short note emailed for review and evaluation to sales@gerardaflaguecollection.com. We stand behind our products and believe in the highest level of customer service.