Our Guam and Chamorro-themed temporary tattoos of one dozen select designs provide fun and fashion for the young and young at heart. This twelve tattoo set provides a variety of island-designs for girls and boys.
Product Details:
Made in the USA

USA lab tested, safe, and non-toxic product

Sheet measures 4x6 inches
There are many uses for temporary tattoos:

Buy in bulk and resell to fundraise for an event

Give as island-styled gifts for young children to show their connections to the island.

Package with other island-styled gifts for party favors.

Buy in bulk and set up a tattoo booth at your next island-styled fiesta, liberation day event, or family gathering.

Directions and product information included with each tattoo sheet.
------------

Kid's showing their own love for these tattoos at an event in San Diego, California.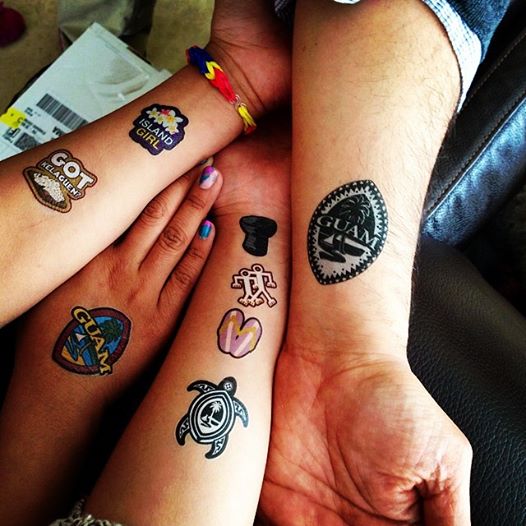 This product is inspected for quality prior to packaging and is warranted against factory defects. Any damages noted can be photgraphed and a short note emailed for review and evaluation to sales@gerardaflaguecollection.com. We stand behind our products and believe in the highest level of customer service.